Q: Why does Long Thuan have 2 types of different hair growth essential oil spray?  
A: Both of them have the same ingredients (100% organic ingredients of Pomelo flower, Pomelo peel, Pomelo leaf and Gleditsia) but each ratio. Therefore they have different prices.
The only thing you should considerate that the time for hair recovery. Because your hair will be recovered faster (just after 45 days, even your hair is significantly thinning, patchy loss, perennial bald, genetic bald) with only 01 The Hair Growth Essential Oil Special Edition bottle (100ml). With The 1st edition, you need more time for making hair grow as generally 1-6 bottles.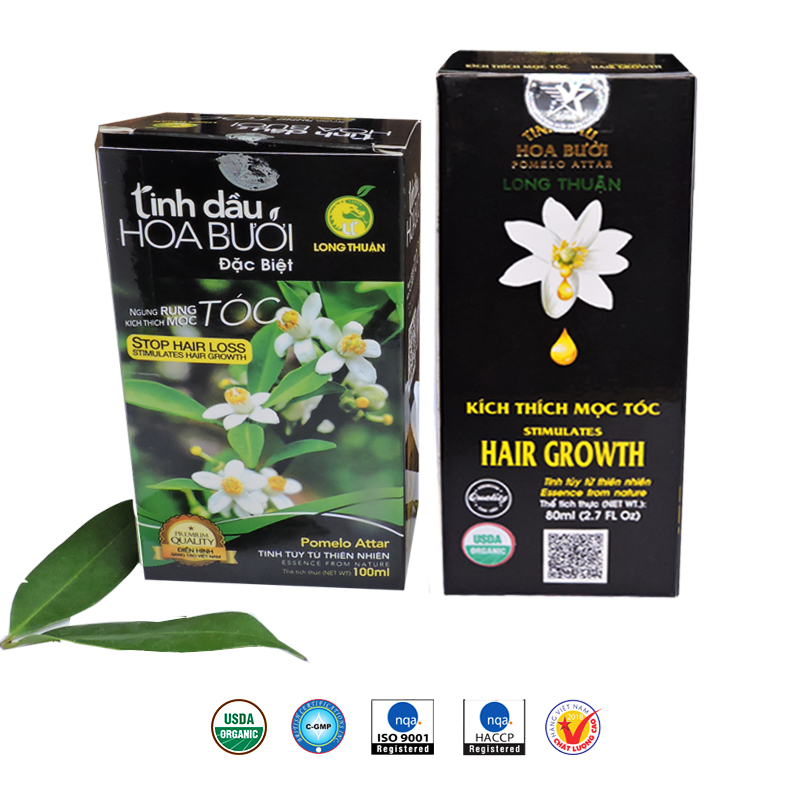 The export representative of LONG THUAN PRIVATE ENTERPRISE.
Official agent in Ho Chi Minh City: Always support, consult dedicatedly to help you understand our products.