After more than 10 years established (since 2006), Long Thuan has proved the value and quality of products by many quality certifications such as:
Organic - USDA standard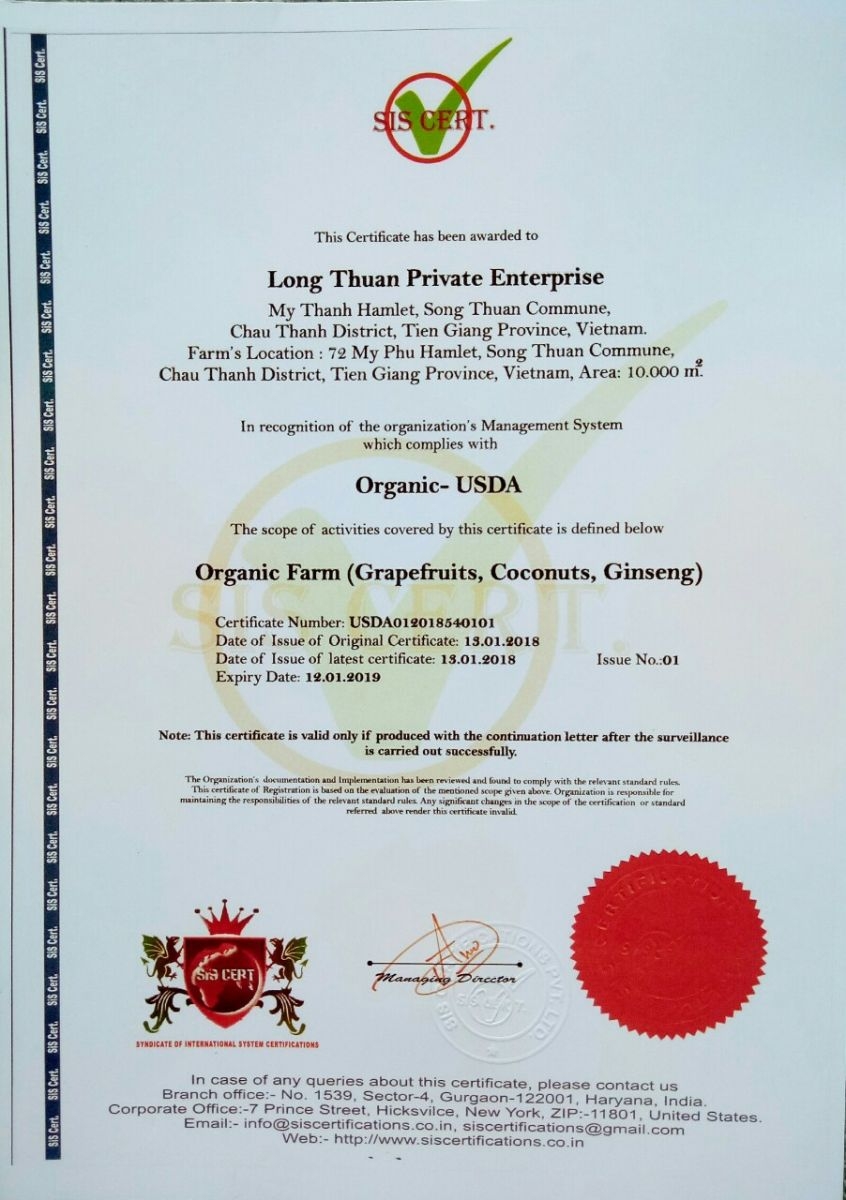 Halal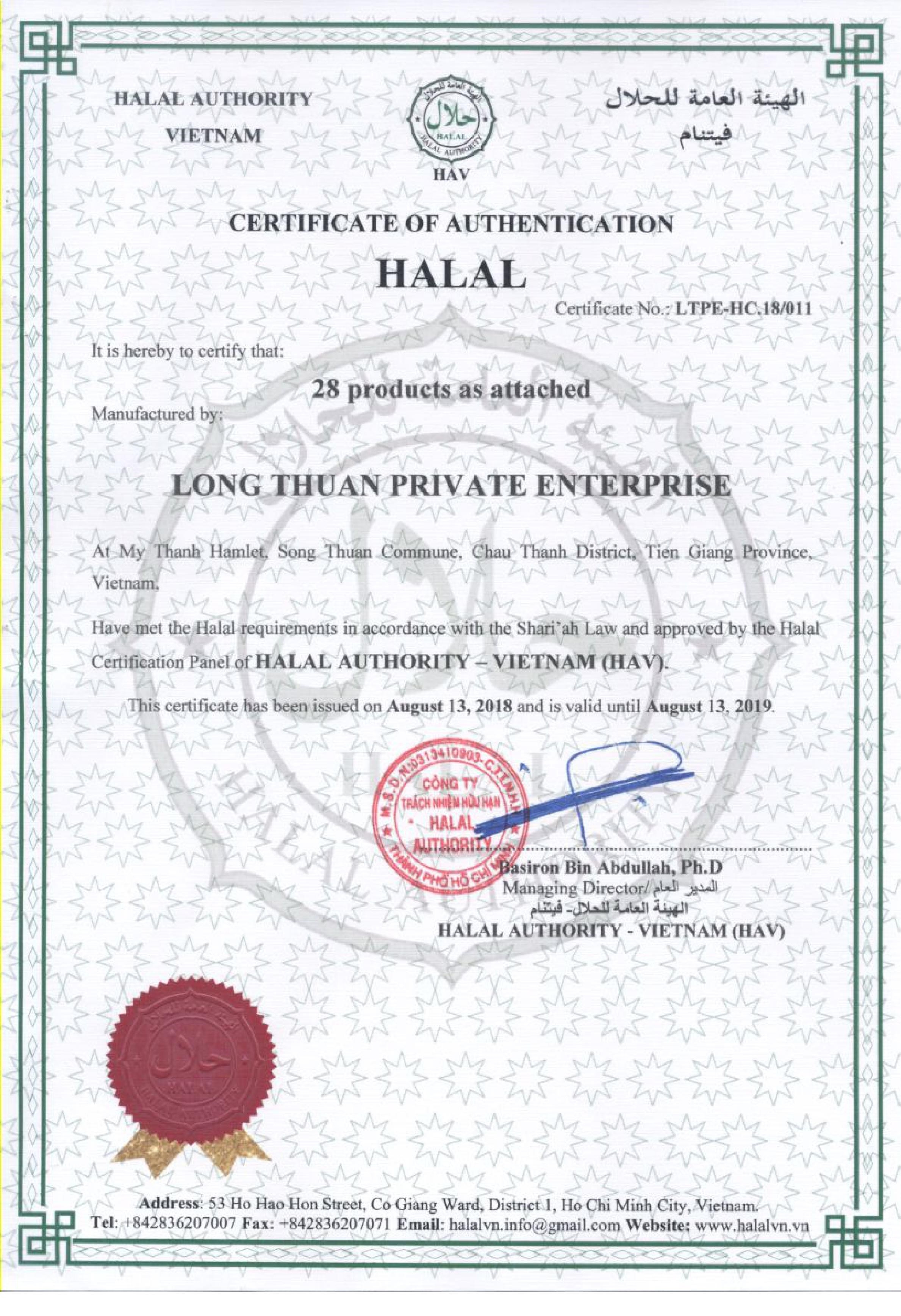 The Asean C-GMP (GMP for Cosmetics)
HACCP - Food Safety Management Procedures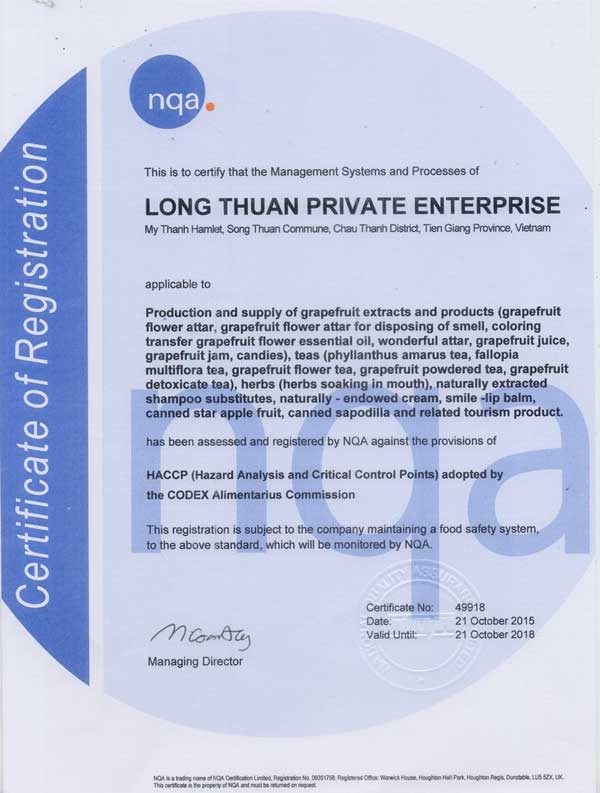 ISO 9001:2008- Quality management system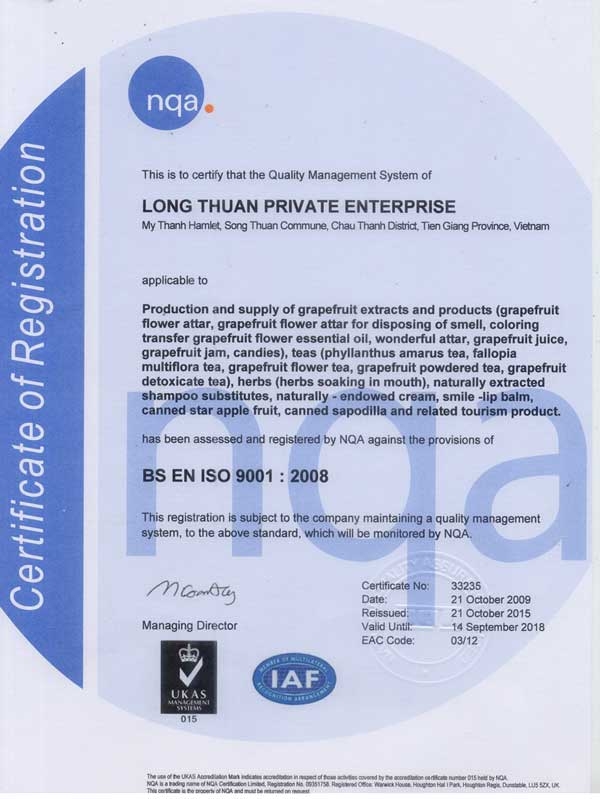 Vietnam high-quality goods in 2016 and 2018
voted by consumers (Pharmaceuticals industry), Vietnam high-quality goods voted by consumers in 2017 (Cosmetics chemistry industry).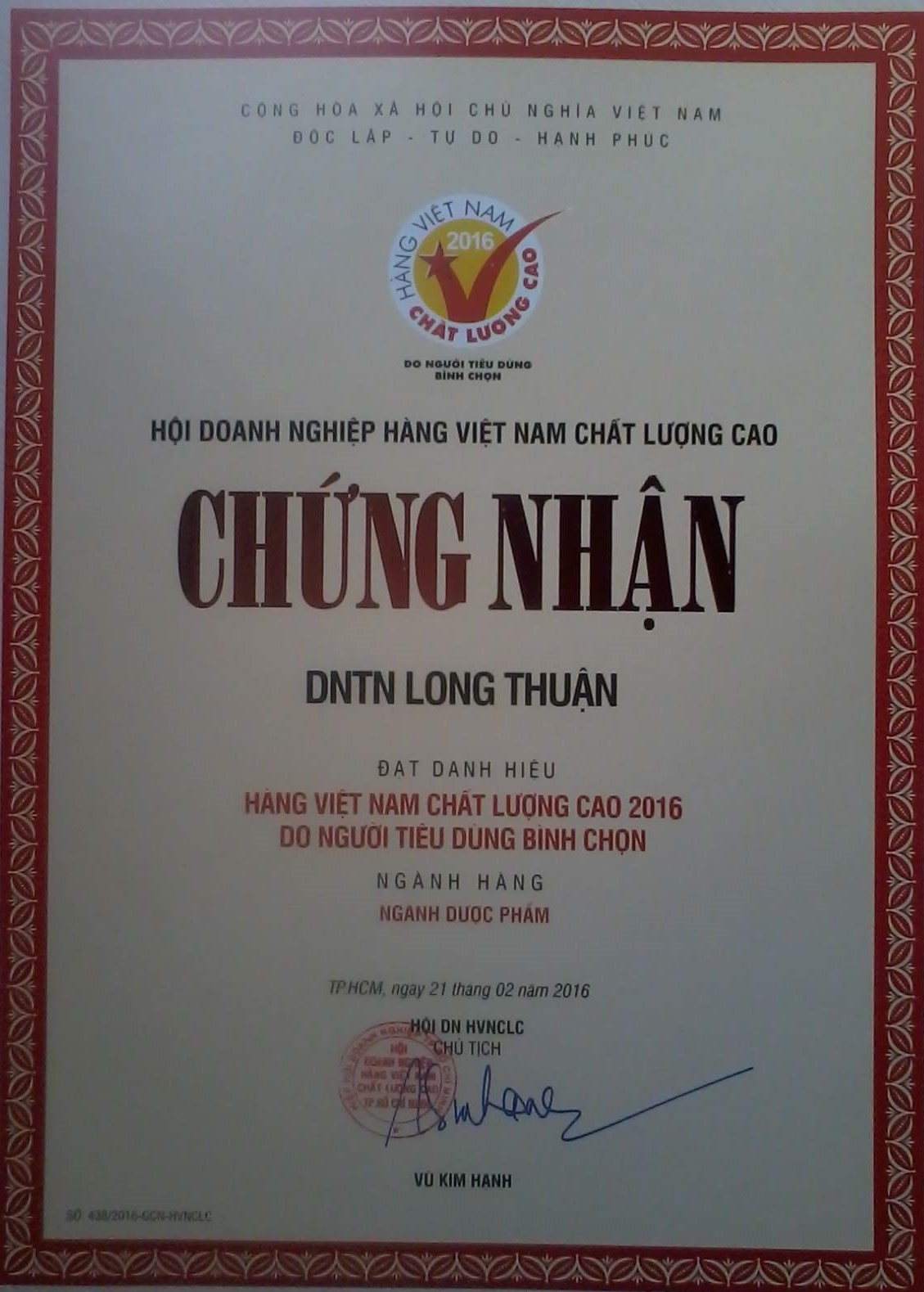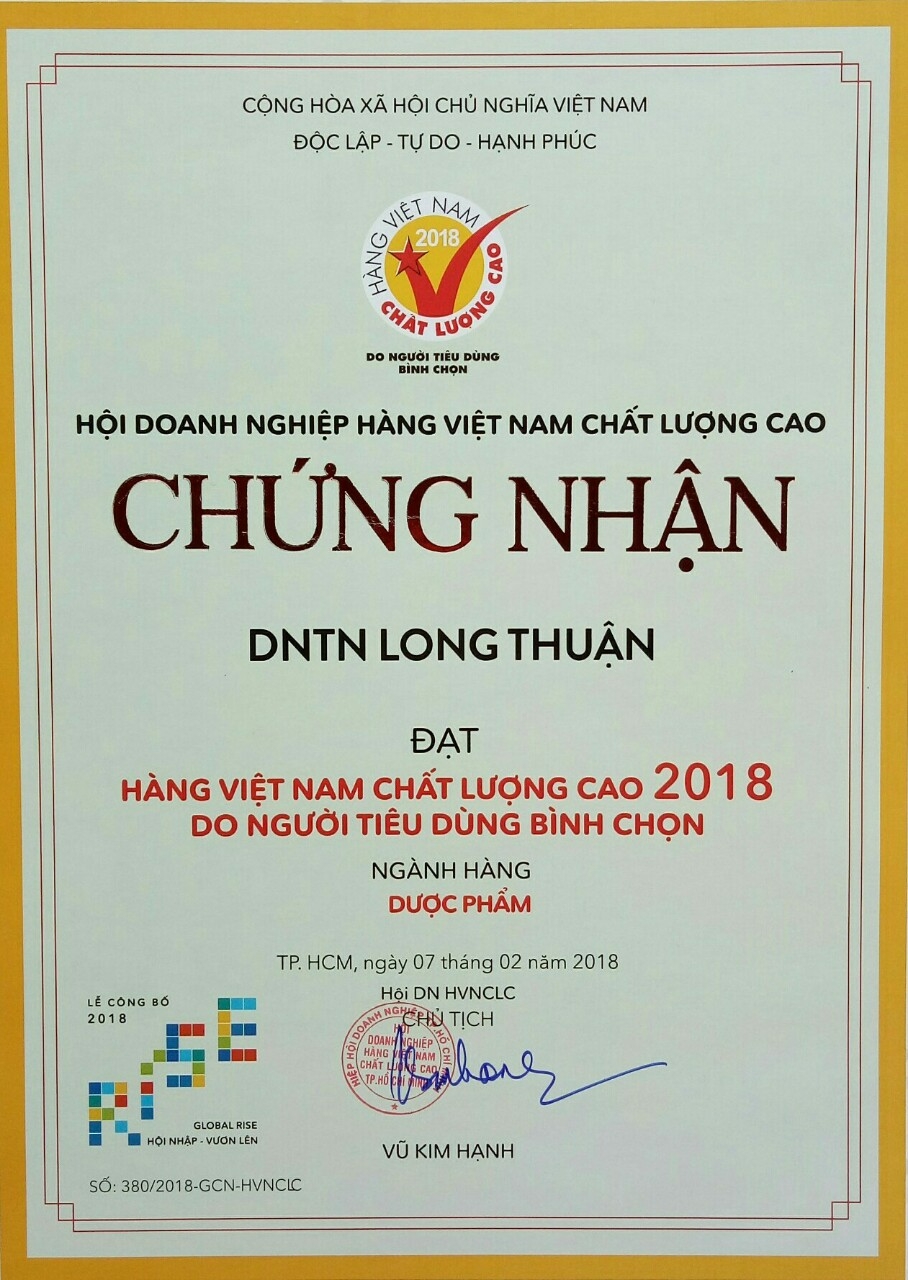 Products brought to consumers ensures 100% organic and purity, even the preservatives to keep the product not be damaged are also natural sources. So absolutely no irritation, side effects for users. This is the secret key that Mr. Khanh may create the product line is not only effective but also very safe.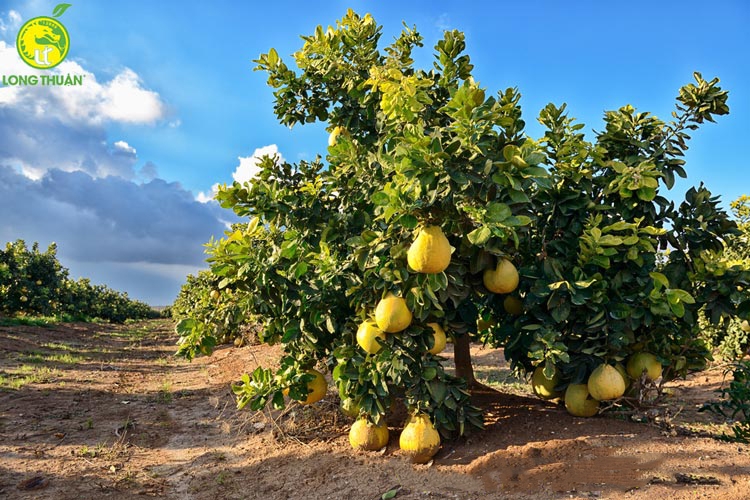 The export representative of LONG THUAN PRIVATE ENTERPRISE.
Official agent in Ho Chi Minh City: Always support, consult dedicatedly to help you understand our products.
The factory in Chau Thanh District, Tien Giang Province.