Pomelo Flower Essential Oil Shampoo (non foaming)
Replacement of chemical shampoo
Color: Transparent
Volume: 200ml
Gender: Unisex
Age Group: Adults and children
Payment: PayPal 
Place of Origin: Tien Giang Province, Vietnam
POMELO FLOWER ESSENTIAL OIL SHAMPOO
100% natural ingredients
BENEFITS OF NON-FOAMING POMELO FLOWER ESSENTIAL OIL SHAMPOO: 
* Non-Foaming Shampoo with 100% herbal ingredients is suitable for sensitive scalp, weak scalp or scalp that is hurt long-lasting: 
✅ Clean dandruff and hair fungus thanks to antibacterial in pomelo flower, replace chemical shampoo.
✅  Leave a silky hair and prevent hair loss.
✅  Stimulate hair growth well
Just use 1 bottle to achieve the result. Keep using frequently, even for children to get strong and thick hair. 
 SPECIAL: 
No clotted hair.

No irritating.

Pregnancy - safe essential oil.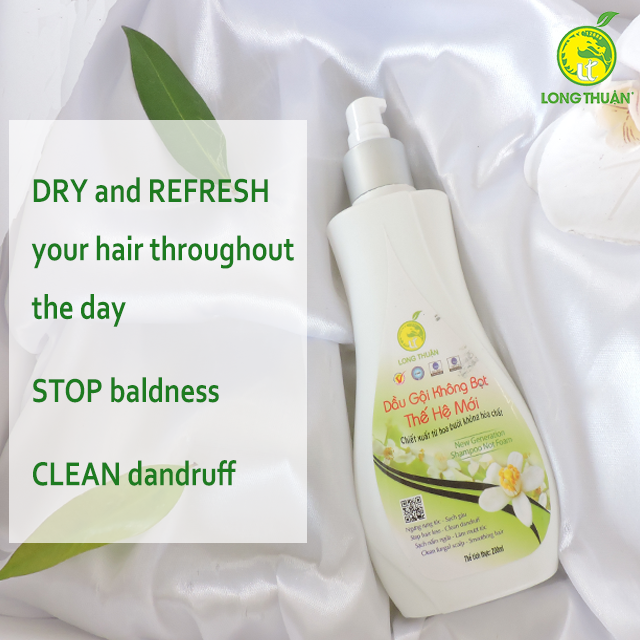 Essential oils are contained in spray glass bottle is also the best form to help essences penetrate concentratedly into the hair follicle, nurture and stimulate hair growth.  
*You should also avoid shampoo that has certain alcohols or harmful chemicals in them, as they can further cause hair to become dry and brittle. 
INGREDIENTS:
Pomelo flower essential oil...........50%
Herbal............................................50%
The high levels of vitamin C, B1 and other essential nutrients in pomelo flower help the body easily absorbs the iron to nourish hair better.

Vitamin B12 contained in Pomelo helps accelerate the growth of hair follicles, reduce hair loss.
Leaf, peel and flower pomelo all contain essential oils. However, after many years of research and testing, herbalist Doan Van Khanh have found that essential oil extracted from pomelo flower help to nourish hair follicles and stimulate hair growth many times as much as pomelo peel does.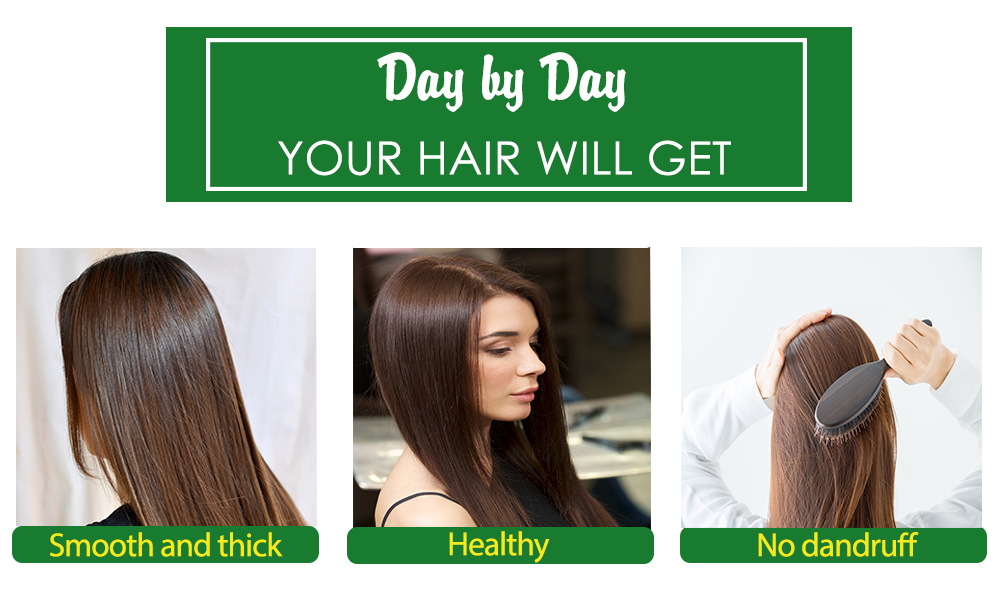 USAGE:
It's possible to replace the chemical shampoo, help you break shampoo habit to get a clean and healthier hair. Because shampoos are not only scalp cleaners but also act as preventing and deep nourishing the hair. 
Spray natural pomelo flower essential oil shampoo on the scalp when hair is dry.

Spray each time 5 sprays to overnight then rinse with clean water.

Available for children and pregnancy woman.
HIGH-QUALITY CERTIFICATIONS:
After more than 10 years established, Long Thuan has proved the value and quality of products by many quality certifications such as Organic USDA,Halal, The Asean CGMP, HACCP, ISO 9001:2008, Vietnam high-quality goods voted by consumers (from 2016-2018).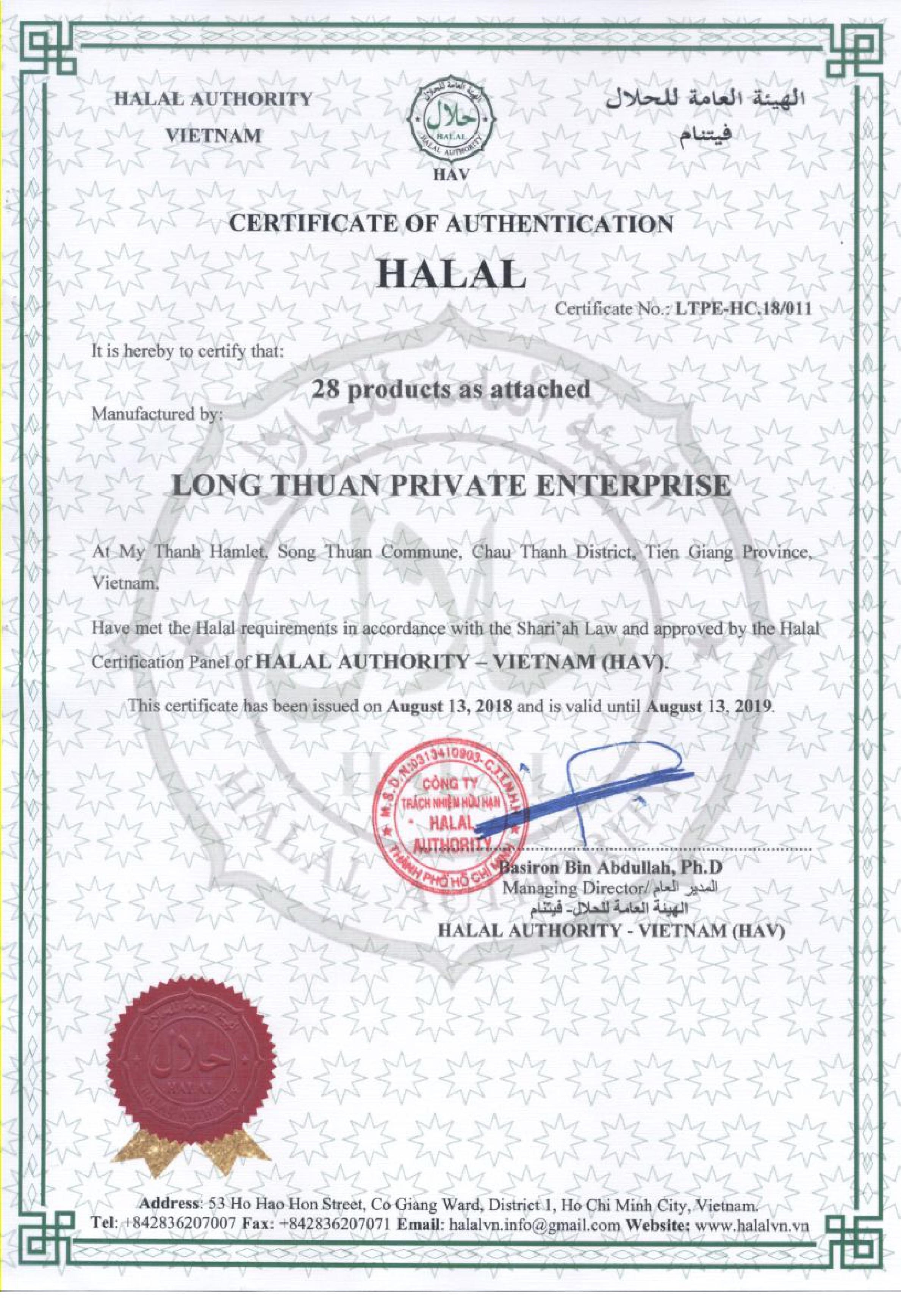 PACKAGING & DELIVERY:
Packaging Details

 200ml/piece 




 78pcs in 43*30*26 carton

Port
 Ho Chi Minh 
Delivery Time

 25 - 30 working days
COMPANY INFORMATION:
Company name

LONG THUAN PRIVATE ENTERPRISE

Address

Tien Giang Province, Viet Nam

Contact Informations

Mobile Phone: +84948083202 (Ms. Gitta)

Email: longthuan.pomelovn@gmail.com

Fax

+84733619305
Products brought to consumers ensures 100% organic and purity, even the preservatives to keep the product not be damaged are also natural sources. So absolutely no irritation, side effects for users. This is the secret key that Mr. Doan Van Khanh (The founder of Long Thuan) may create the product line is not only effective but also very safe.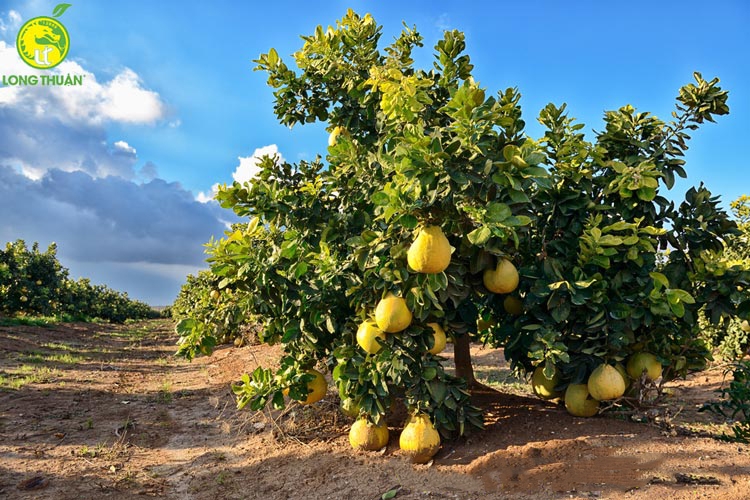 A large farm in Tien Giang province with an area of 8,000 m2 specialized pomelo, wax coconut, kinds of ginseng that are grown and processed according to the production closed link chain. Ensure sufficient supply for the production lines for tens of thousands of tons a year of business.
 

The export representative of LONG THUAN PRIVATE ENTERPRISE.

Official agent in Ho Chi Minh City: Always support, consult dedicatedly to help you understand our products.

Mobile Phone: +84 94808 3202