Long Thuan Private Enterprise was established on 30/4/2006 by Mr. Doan Van Khanh (a Galenic physician). The main products of the business are almost made from Pomelo and Makapuno.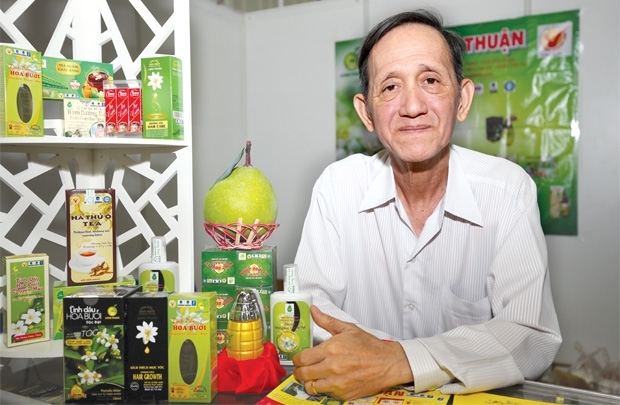 Growing up in Tien Giang Province which is famous for LONG THUAN'S POMELO, Mr. Khanh always ponders "How can I take all the benefits of pomelo to serve people?" After many years research and clinical trials, he has successfully manufactured more than 20 products from Pomelo, Coconut and Southern medicinal plants are grown in his garden, for high efficiency is widely believed.
The representative product is the hair growth essential oil, treat baldness, it is extracted from pomelo flower with an exclusive formula which is researched more than 2 years with 20 times to test to achieve outstanding success 90% effectiveness like nowadays.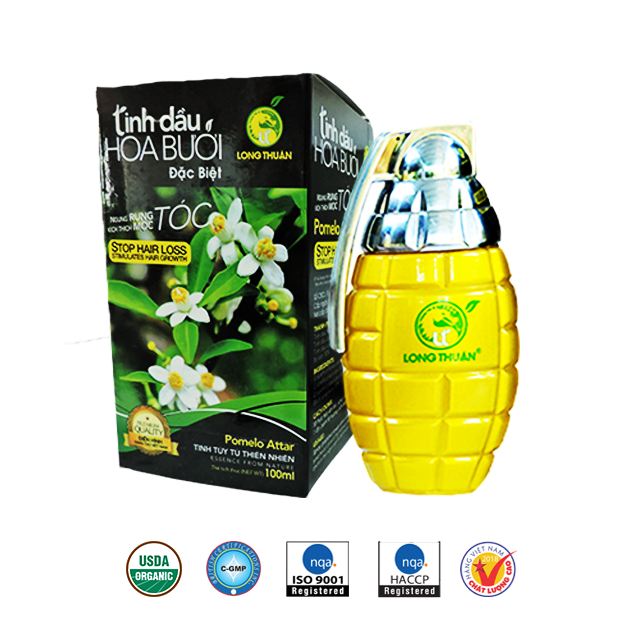 Moreover, he researched and manufactured many products such as Pomelo concentrated squash for weight loss, herbal tea (Pomelo detox powder tea, Fallopia Multiflora tea, Diep Ha Chau tea, Multiflorous knotweed tea) help cure pigmentation, detoxify, reduce cholesterol, reduce blood pressure, ...).
After more than 10 years established, Long Thuan has proved the value and quality of products by many quality certifications such as:
- ISO 9001:2008 - Quality management system
- HACCP - Food Safety Management Procedures
- Organic farm is certified by USDA standard
- The Asean CGMP (GMP for Cosmetics)
- Vietnam high-quality goods in 2016 and 2018 voted by consumers (Pharmaceuticals industry), Vietnam high-quality goods voted by consumers in 2017 (Cosmetics chemistry industry).
- Halal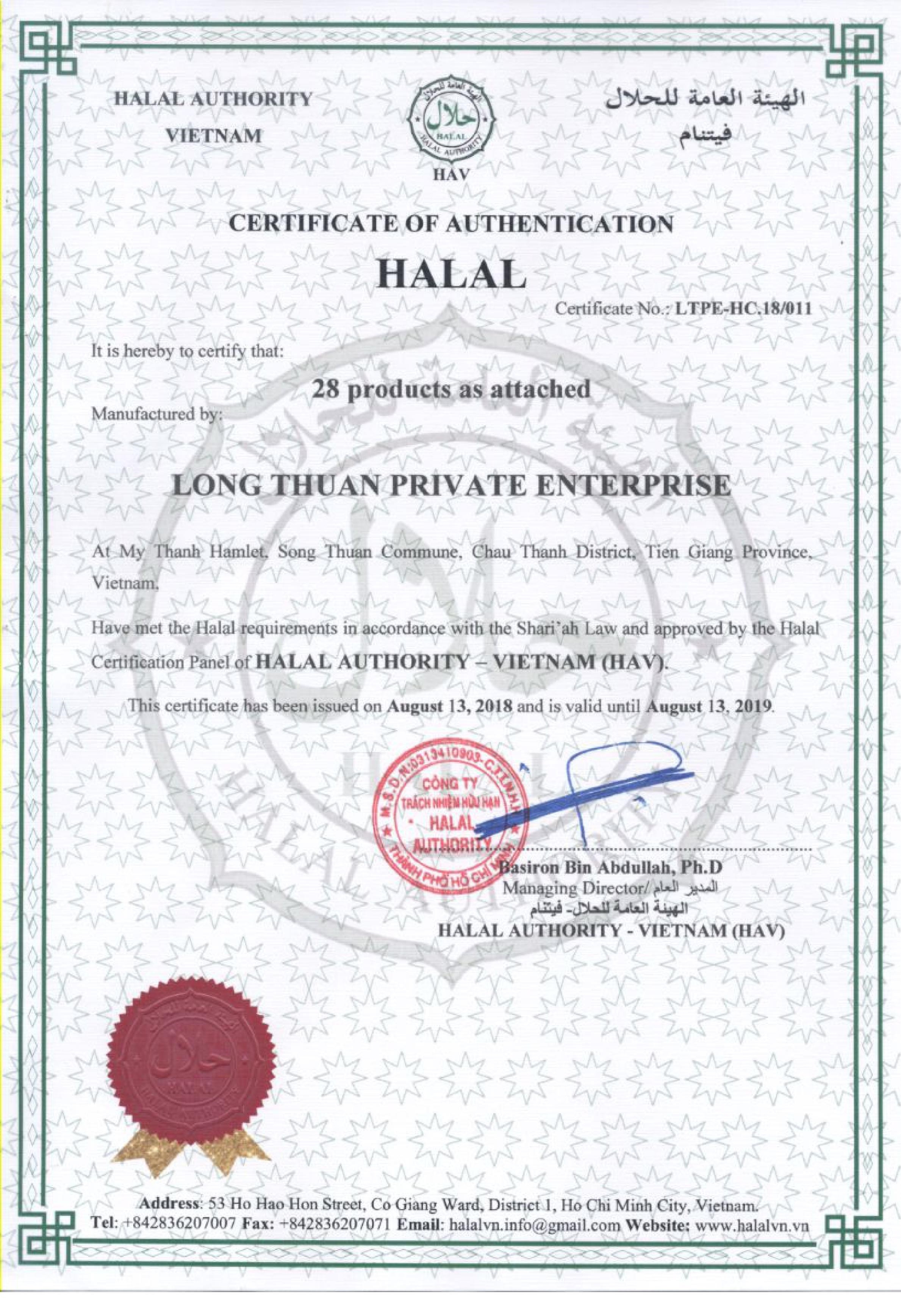 Products brought to consumers ensures 100% organic and purity, even the preservatives to keep the product not be damaged are also natural sources. So absolutely no irritation, side effects for users. This is the secret key that Mr. Khanh may create the product line is not only effective but also very safe.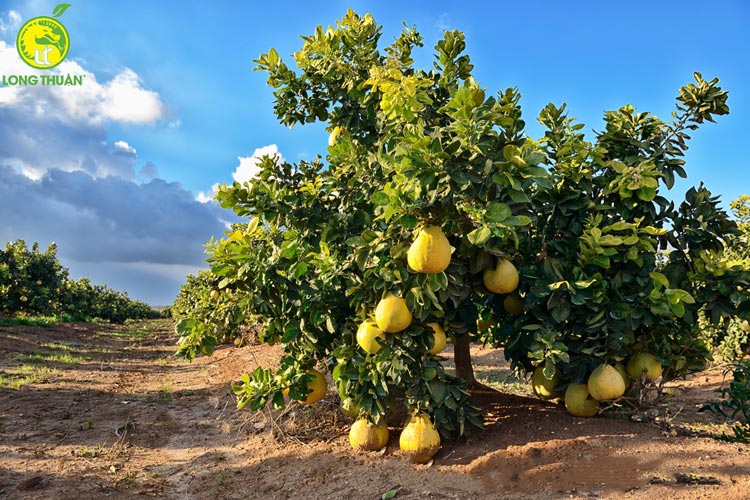 The large farm in Tien Giang province with an area of 8,000 m2 specialized pomelo, wax coconut, kinds of ginseng that are grown and processed according to the production closed link chain. Ensure sufficient supply for the production lines for tens of thousands of tons a year of business.
Over 12 years, Long Thuan has become a partner of many famous supermarket chains in Viet Nam such as Co.op Mart, Lotte Mart, Aeon Mall, Satra, Lien A Chau etc.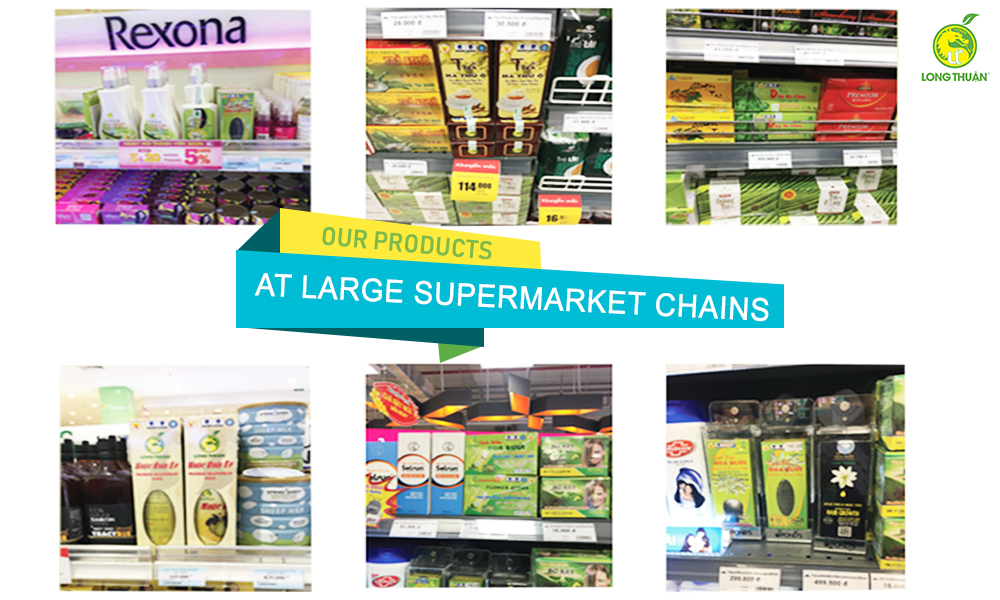 We constantly take part in both Viet Nam and overseas exhibitions for introducing our best products to customers and industry partners.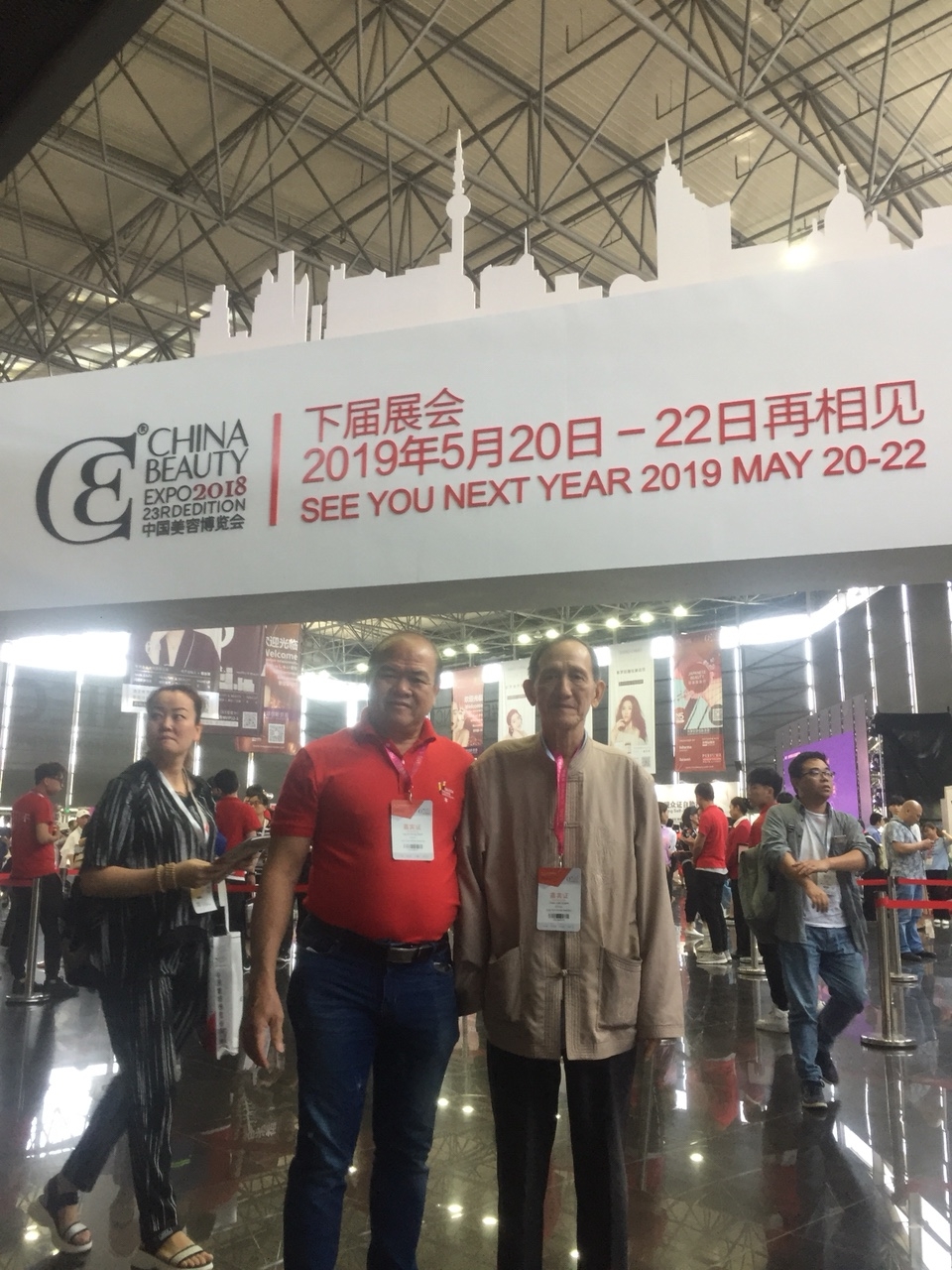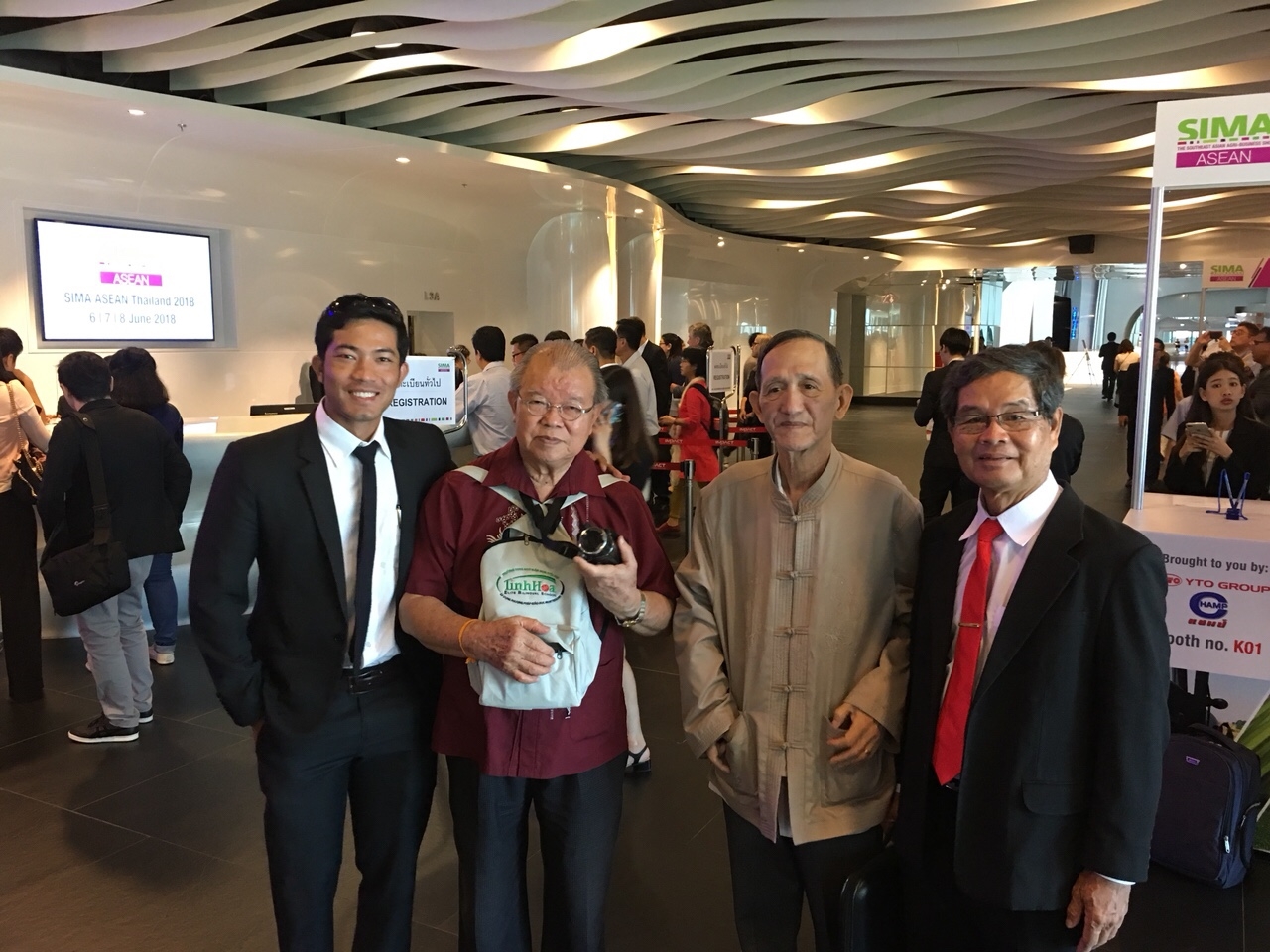 The export representative of LONG THUAN PRIVATE ENTERPRISE.
Official agent in Ho Chi Minh City: Always support, consult dedicatedly to help you understand our products.
The factory in Chau Thanh District, Tien Giang Province.