Question: How long does hair grow back? 
Answer: 
The Pomelo flower essential oil spray of Long Thuan promises to stimulate hair growth and stop hair loss significantly.
Your hair will be recovered fast (even your hair is thinning, patchy loss, perennial bald or genetic bald) just with only 01 The Hair Growth Essential Oil Special Edition bottle (100ml) in 45 days. 
If you use The Hair Growth Essential Oil 1st edition, you need more time for making hair grow as generally 1-6 bottles depending on your hair status. 
Especially, during the using process, the amount of damaged hair will continue to fall, the amount left will be much stronger and thicker.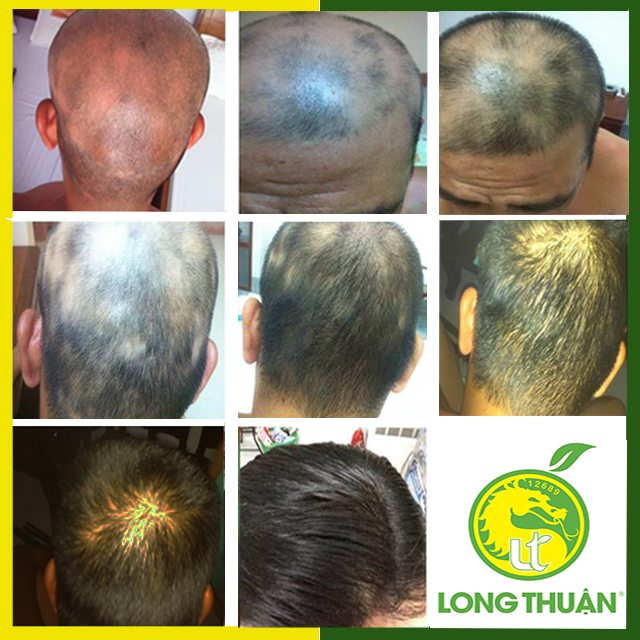 The amazing hair growth after 2-month usage
After getting the thick hair, you should avoid the chemical shampoo for healthy hair, no hair loss back anymore. Because certain alcohols or harmful chemicals in them, as they can cause hair follicle roots to become weak and withering. 
Therefore 100% natural shampoo is the best choice for the sensitive scalp, it is not only scalp cleaners but acts as preventing and deep nourishing the hair. 
The export representative of LONG THUAN PRIVATE ENTERPRISE.
Official agent in Ho Chi Minh City: Always support, consult dedicatedly to help you understand our products.
The factory in Chau Thanh District, Tien Giang Province.